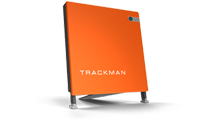 Gold Coast Junior Golf Foundation is pleased to offer its members and guests the opportunity to use the most technological swing analyzer to improve their game and to participate in some of the entertainment aspects of the system.
Users of the TrackMan 4, by registering or signing up to have their information and swing recorded, agree they have read the GCJGF Activity Waiver, TrackMan's Terms and Conditions and Privacy Policy and will abide them.
GCJGF will have the system at each Gold and Platinum Tour event and use will be on First Come – First Serve basis. The number of shots and time of use will be limited.
The TrackMan 4 will be available for use at various times and locations in Palm Beach, Broward and Miami-Dade Counties. A reservation schedule is posted on the website (www.gcjgf.org).
There will be a nominal fee to use the TrackMan 4. (see usage fee schedule) GCJGF provides opportunities to receive a discount from the regular rates. See below.
A member may earn 15 minutes of free usage time on the TrackMan 4 by introducing a new member to GCJGF. The person must never have been a GCJGF member. Members will earn 30 minutes of free usage for every 4 tournaments in which they return a scorecard.
GCJGF will not be coaching members but will email a report to their golf coach or professional.
HOW TO GET STARTED
Go to: www.trackman.com
Read the Terms and Conditions, Privacy Policy
Go to: www.MyTrackMan.com and set up a free account. Your session reports are stored here.
Print and compete GCJGF TrackMan Activity Waiver. Bring to course.
Arrive early at a tournament; purchase range balls; sign in to hit some test shots.
There will not be a charge for the test shots. Save 5 warm-up balls to hit your test shots.
RESERVATIONS
A calendar of dates and locations is posted at: www.gcjgf.org Reservations to use the TrackMan 4 must be made by calling Wayne McKinney 954-695-9353. Payment will be made using the BlueGolf system once your reservation is approved.