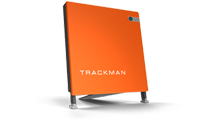 The below fees include a person from GCJGF to operate the TrackMan 4 and produce the reports available.
GCJGF and the operator will not be responsible for any incomplete or missing data of a shot due to a number of variable conditions.
** Any part of an hour.
Individuals may call 954-695-9353 to make a reservation to use the TrackMan 4.
| | |
| --- | --- |
| ONE-HALF HOUR | $50.00 |
| ONE HOUR** | $100.00 |
| TEN SHOTS | $20.00 |
JUNIOR GOLFER – NON-MEMBER
| | |
| --- | --- |
| ONE-HALF HOUR | $40.00 |
| ONE HOUR | $80.00 |
| TEN SHOTS | $15.00 |
JUNIOR GOLFER – GCJGF MEMBER
| | |
| --- | --- |
| ONE-HALF HOUR | FREE |
| ONE HOUR** | FREE |
| TEN SHOTS | FREE |
GOLF PROFESSIONALS AT CLUBS HOSTING GCJGF/JGABC EVENTS
| | |
| --- | --- |
| FOUR HOUR SESSION | $250.00 |
| ADDITIONAL THREE HOURS** | $200.00 |
| | |
| --- | --- |
| FIVE HOURS | $500.00 |
| EACH ADDITIONAL HOUR ** | $100.00 |