Gold Coast Junior Golf Foundation Scholarship Information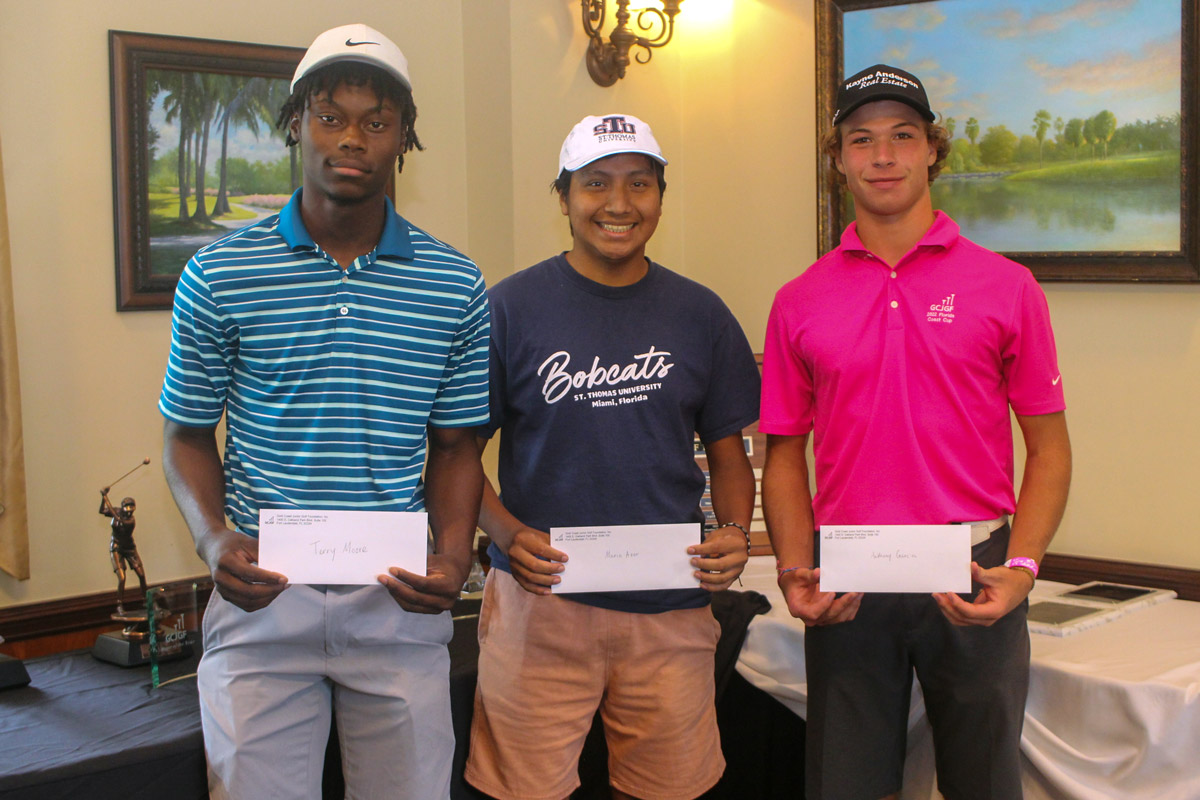 Be sure to take advantage of our scholarship awards program from the first day and year of membership!
GCJGF provides college scholarships to ALL graduating junior golf members that meet the conditions for receiving a scholarship. GCJGF has provided over $251,000 in college scholarships! There is not another junior golf program in South Florida that provides a similar benefit.
Below are our criteria to qualify for a scholarship and how the monetary decisions are made based on the NCAA Division I Manual:
Must be a current member in good standing.
Must play GCJGF tournaments; Gold and/or Platinum Tours.
Request a scholarship in writing.
Provide a copy of your letter of acceptance from the college or university.
Attend a college or university (of your choice) on a full-time basis.
Provide a copy of your final report card.
Provide the number of volunteer hours performed by you.
Write an essay about what impact GCJGF has made in your life.
How the Board of Directors decides on Scholarship Awards:
The total number of years the applicant has been a GCJGF member.
The total number of tournaments the member played. Members ARE required to play in events to be considered for a scholarship.
Final Grade Point Average.
The total number of Volunteer Hours performed and if assisted GCJGF as part of their Volunteer Hours.